The need for housing is an ongoing theme in central European urban condition. Swiss architects Piet and Wim Eckert – E2A – are very aware of this. They designed a series of well-known housing projects, such as  Werkbundstadt Berlin and Escherpark in Zürich, as well as large mixed-use projects such as Bethanien. On November 28, Architectuurwijzer will have the pleasure of receiving architect Piet Eckert at the C-mine cultural centre.
The brothers, Piet Eckert and Wim Eckert, both graduated from the ETH Zurich in 1994 and 1995. After their studies they joined OMA, working in Rotterdam, Los Angeles and Seoul. In 2001 Piet and Wim Eckert established E2A. Their work has expanded geographically and typologically with projects in the realm of the public, cultural, corporate, commercial and the housing sector.
E2A: "Architecture is a continuous search for the ideal and at the same time a trail, an inventory of reality. It has been our quest from te beginning to seek a form that expresses both of these conditions and that resolves the latent contradictions of ambition, program and site. Desire and reality form an increasingly conflicted relationship. Thus, we pursue strategies that do not adhere to a single vision of cohesion but rather integrate discrepancies and extremes with organizational logic and clarity."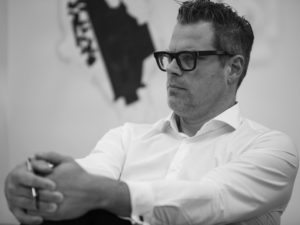 Piet Eckert (°1968) regularly gives lectures and workshops at various Universities and Institutes. He was a visiting professor at the Delft University of Technology and faculty member at the ETH Zurich. From 2009 to 2011, he was a visiting professor for Architecture and Sustainable Building at the HCU HafenCity University of Hamburg. Since 2014 Piet Eckert has been professor at the USI – Università dell Svizzera italiana in Mendrisio.
Practical
E2A – Piet Eckert
Lecture in English
Thursday November 28th 2019, 20:15
C-mine cultuurcentrum Genk
Admission: 12 euros and 7 euros for students
Reservations via C-mine cultuurcentrum Genk
Photos
– Werkbundstadt, Housing Project, Berlin © E2A
– Piet Eckert © Alberto Canepa